Read or Leave Reviews of King George Well Drilling Service who provides commercial, residential, artesian well drilling, pumps, geothermal ground loop installation, water yield tests, sampling, well abandonment and down the well camera troubleshooting in Northern Neck VA.
We are including links to review us on Google, or to create a review to be displayed on this website.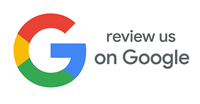 King George Drilling Service, Inc.
Average rating:
4 reviews
Mar 10, 2015
Angies List Review
City & State:
Northern Neck VA
My old well stopped working. They drilled a new, much deeper well, installed the pump and ran the pipe to the house. Overall, they did an excellent job and I would use them again in the future.
Nov 7, 2013
Facebook Review
City & State:
King George VA
Our well broke so after calling three companies that didn't know what to do. We called this company. They were very professional. I would recommend this company.
Feb 9, 2013
Angies List Review
City & State:
King George VA
Our well was put in by another company. Two problems occurred nearly simultaneously when the well was about seven years old. One, a hole developed around the well pipe (the original shaft collapsed around the pipe several dozen if not hundreds of feet down). Two, previous owners had put a chlorine tablet in the well, causing major corrosion to the pitot valve and eventually corroding the power line to the point of failure (prompting the call to King George Drilling). KGD responded promptly and quickly and efficiently diagnosed the problems we were having and resolved them. To fix the pitot valve, they had to dig down five feet, cut the well pipe, dig the corroded pitot valve out, and put it all back together. I was sure this whole process, plus all the material they put in the hole to fix it right would cost me thousands. The whole process for labor, materials, and parts was under $1000.
Nov 28, 2011
Angies List Review
City & State:
King George VA
Outstanding service. Did what they said, when they said they would, the way they said they would, did all of this slightly under the estimate that was given before the work. I don't know what they could have done to make it better (other than not charge me !!!). When I called them with questions or concerns after the service was complete and paid in full, they responded quickly and answered my questions. A real first-rate business. The business owner, who did much of the work and personally supervised the job, even explained what they were going to do ahead of time, and why they do things the way they do.